We provide you with many years of practical experience and innovative solutions from the initial idea through conception and planning to the development and production of your components. We focus on your individual requirements and ideas when it comes to different problems in component design:
Welding distortion
Processing of the component
Weldability of the component
Material selection
Cost-effective implementation
Our CAD/CAM system:
UGS products are used:
Solid Edge
All standard formats such as *.par, *.igs, *.jt, *.stp, *.stl, *.ems, *.x_t, *.x_b, *.asm, *.dft, *.psm, *.prt, *.stp, *.dgn, *.dwg, *.dxf, *.mds, *.npf and *.xeo are supported and can be read in without loss.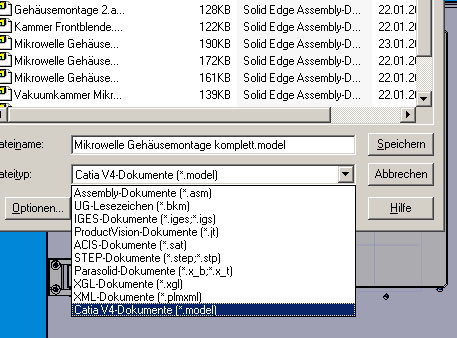 Get an idea of our comprehensive range of services and our convincing references on our website. Please contact us anytime by phone, email or contact form for a personal consultation or an individual offer.